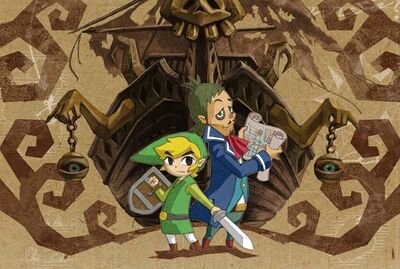 We head to one of Ninty's best-selling Action/Adventure series now, for WB952's game of the year. We all recognize the little blonde-haired kid in the big green hat. His adventures never vear on the boring and this is a great example of that.

"The game is long and has a compelling and gripping story. Overall an excellent DS game and a great introduction to the DS Zelda series."
The winner is...
THE LEGEND OF ZELDA: PHANTOM HOURGLASS
Arguably the best DS entry so far. It has the story, the gameplay, everything.