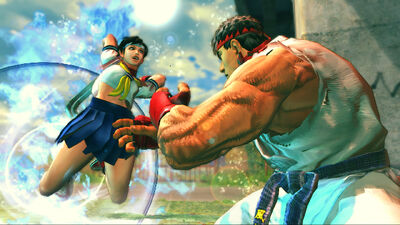 Unfortunately, this year, we have not reviewed a fighting game, as they don't exactly populate in the gaming world. But there is one that has stood out for us all year. It is the best and longest running fighting game series ever and has recently had it's second HD treatment. The game has expanded the roster of fighters by ten since it's predecessor a couple of years before it and is now widely regarded as the best fighting game ever made...

The winner is...
SUPER STREET FIGHTER IV
A near flawless fighter by Capcom and one series that will start to struggle to improve until the next next-gen console. Due to it's already near perfection.