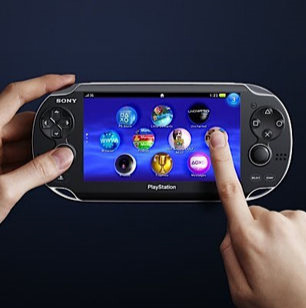 MLC and WB952 bring you the latest gaming news for January 2011!
Sony NGP.
Earlier this week, Sony announced the long-awaited successor to the PSP. Previously thought of as the PSP2, Sony is calling the device the NGP (Next Generation Portable). It features a 5" OLED touch screen as well as a touch pad embadded into the back, in addition to an extra analogue stick. Visually, the device looks like a rounded off original PSP, and is considerably larger than the PSP Go. The console will not support UMD disks, however. It will use a new cartridge based system as well as digital downloads. The wi-fi capability has been supplemented with 3G as well, so now, it's PSN on the go! Also, the graphics look stunning, in keep with Sony's graphically premium legacy. No news on release dates or prices has been given yet, however, it should arrive in the US for the holidays. I am Waterbolt952, reporting for the MaRacey Corporation.
W.B.952-Project Founder-Objectopedia, Gameopedia, Nationopedia 12:11, January 30, 2011 (UTC)
Welcome To 2011!
Hello, hello, hello, it's 2011! This year is not only set to be a big year for games, it's gonna be a big year for us, aswell. There's some cracking-looking games being released this year and I'm kicking it all off with loads of reviews, including the biggest releases in January: Mindjack, Mass Effect 2 and LittleBigPlanet 2. Of course, if you're interested in joining, leave a request on the Watercooler. We aim to be going that one step further, this year, as we'll see the launch of The MaRacey Corporation's next big project...
Me Love Cars - Founder of Motopedia, Gameopedia, Battlefield: Bad Company 2 Wiki, Gran Turismo Wiki and TV and Film Wiki. 16:26, January 10, 2011 (UTC)