ArmA III is the third game in the main series of the popular military shooter/simulator.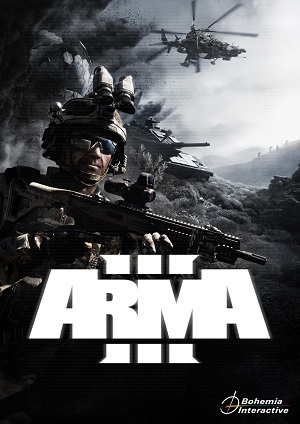 Developer(s): Bohemia Interactive
Publisher: Bohemia Interactive
PC EXCLUSIVE
Synopsis
Put into the shoes of active military personnel in 2030 onwards, ArmA III tells the story of a war in the Greek Islands of Altis and Stratis. The game lets you play offline, or online with many other players in a more open environment. Additional game modes have also been added by developers and community members.
Release Dates
The game launched worldwide on Steam's Early Access programme on March 5th 2013. The final build launched on September 12th 2013, also worldwide.